Helmed by actor / director Ben Giroux, Small Red Cape's team creates hilarious, viral, eye-popping content spanning all entertainment mediums. Our talented crew manages projects of all budgets and sizes — with meticulous pre-production preparation, efficient on-set production, and high-end post-production. Our boutique production company continues to grow into a creative powerhouse. Let's make something amazing together!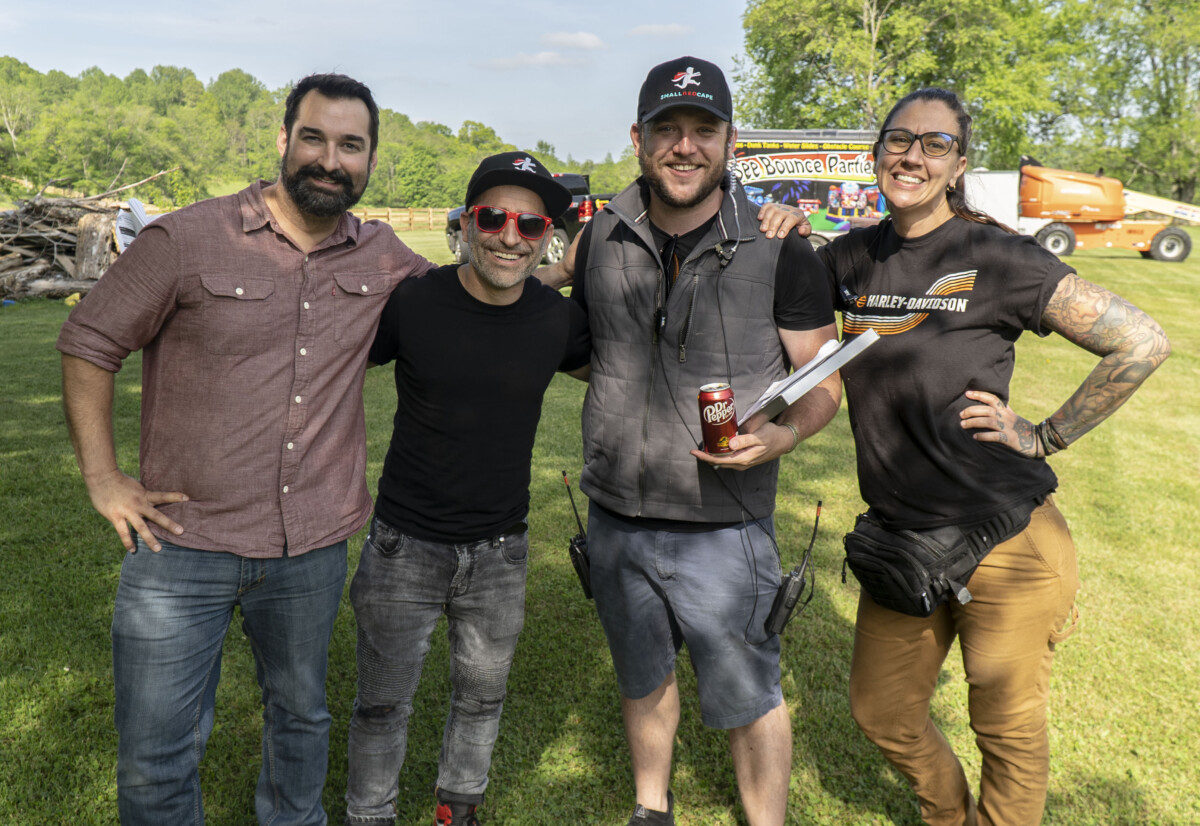 John Gardiner (Director of Photography), Ben Giroux (Director), Scott Thomas Reynolds (Producer), and Lindsey Ferguson (Production Designer).
Commercials
Our team loves creating branded content for clients and agencies. Leaning on our background of viral digital shorts, we love telling stories for brands through ad campaigns. And by keeping pre-pro, production services, and post-production all in-house, we're extremely competitive with constrained budgets.
Music Videos
Small Red Cape's music videos have routinely racked up tens-of-millions of views — continually appealing to a global audience. Our 2017 music video "Back to the 90s" reached 118 million people on Facebook, charted at #11 on Billboard, and landed our team in Las Vegas with the Backstreet Boys. We love creating music videos for record labels and indepedent artists alike.
Scripted / Unscripted
Our team currently has over 20 shows in development, with multiple optioned properties. From single-camera comedies to unscripted format shows to kids animated series, Small Red Cape's original portfolio is rapidly growing. We love collaborating with other production companies, studios, networks, and platforms to deliver our work to the masses.
Filmmaking is a Team Sport
Meet our team of Los Angeles-based filmmakers and creatives.
What our clients say
Our client is absolutely thrilled with the broadcast spot Small Red Cape produced for our ad agency! From beginning to end, it's been so exciting for us to watch this ambitious project come to life. Small Red Cape flawlessly executed the creative, wildly exceeding our expectations.
- Ad Agency Producer